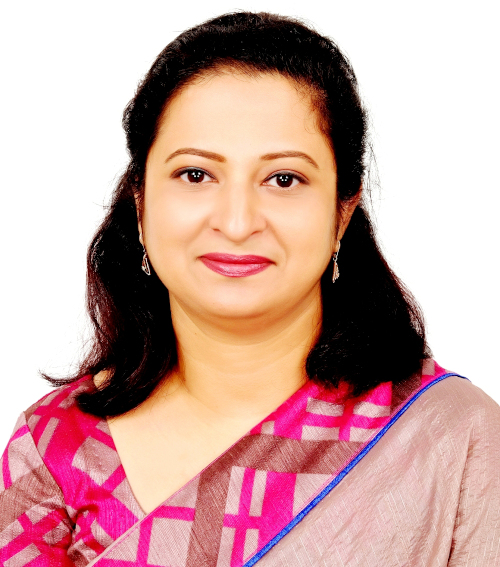 Dr. Lafifa Jamal
Professor
Department of Robotics and Mechatronics Engineering
University of Dhaka
Dr. Lafifa Jamal is currently working as a Professor of the Department of Robotics and Mechatronics Engineering, University of Dhaka. She is the former Chairperson of the same department. Previously, she was the faculty member of the Department of Computer Science and Engineering, University of Dhaka. At present, she is the President of Bangladesh Women in Technology (BWIT), Treasurer of Bangladesh Computer Society (BCS) and Vice President of Bangladesh Open Source Network (BdOSN). Dr. Jamal is a Senior Member of IEEE. She is a member of the Central Committee of International Robot Olympiad. Currently, she is the Membership Development Coordinator of IEEE Robotics and Automation Society (RAS) Bangladesh Chapter, Advisor of IEEE RAS University of Dhaka Student Branch Chapter and Moderator of Dhaka University Science Society. She is the founder advisor of IEEE University of Dhaka Women in Engineering Student Branch Affinity Group. She has been elected to the Senate of Dhaka University and has also been an elected member of the Dhaka University Teachers' Association (DUTA) several times. Actively involved with research, Dr. Jamal has around fifty research publications in reputed international journals and conferences. One of her papers got the best paper award in an international conference. She attended various seminars, conferences and workshops internationally. She delivered invited talk in South Korea, USA, China, India, Sri Lanka and other countries. She was the Technical Program Committee Chair of 2nd International Conference on Innovation in Engineering and Technology (ICIET 2019), Regional Program Chair of The 6th International Conference on Robotics, Informatics, and Intelligence control Technology (RIIT 2018, Thailand); General Co-Chair of 1st International Conference on Innovation in Engineering and Technology (ICIET 2018); General Chair of 3rd Student Conference on Science and Engineering (SCSE 2017) and actively involved organizing different International Conferences.
In 2019, she participated in the International Visitor Leadership Program (IVLP) which was arranged by the U.S. Government. 50 Women STEM leaders from 50 different countries participated in this multi-regional project titled "#HiddenNoMore: Empowering International Women Leaders in STEM". This project is designed to promote women's contributions to STEM through research and development, education and teaching, leadership, and public policy formation.
Under her dynamic leadership Bangladesh got the very first Gold Medal in International Robot Olympiad 2018 which was held in Manila, Philippines. She was the convener of the National Girls Programming Contest 2015 which played a significant role to raise the awareness of computer programming in female students of Bangladesh.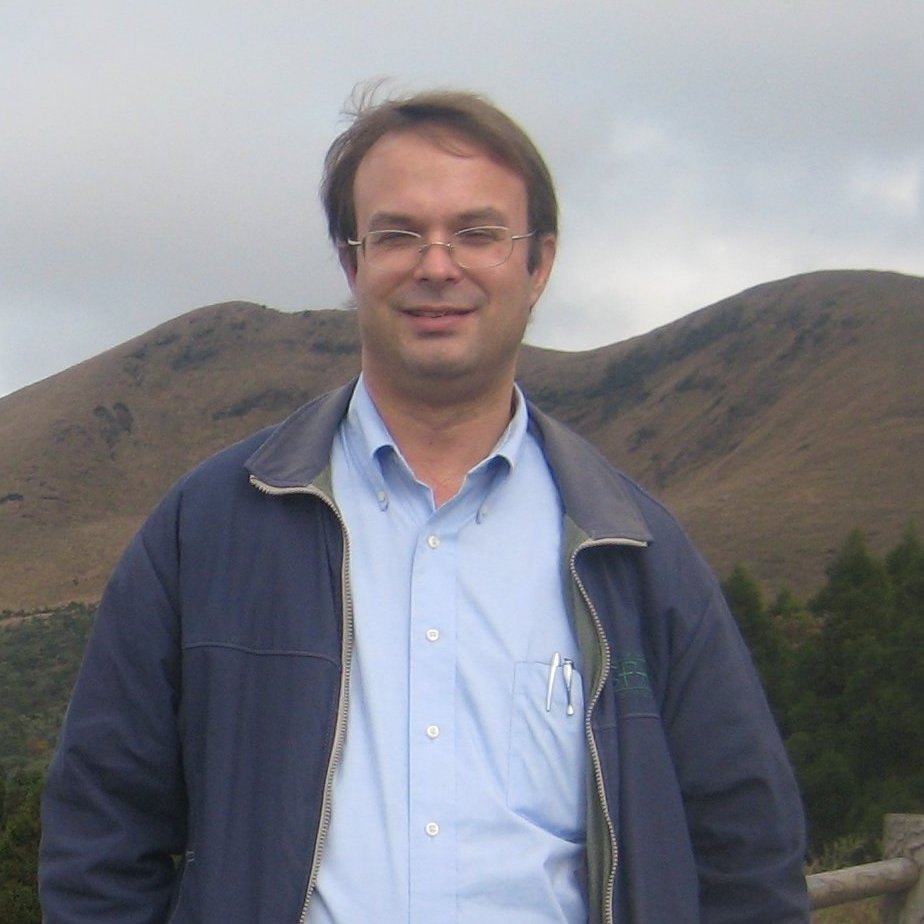 Dr. Francisco (Frank) Lamosa
Senior GPU/Computer Vision Engineer
Francisco (Frank) Lamosa is a native of Montreal where he grew up and obtained his BSc in Physics in 1994, at Concordia University. He went into industry as a software engineer, starting his career in developing image processing software, an area which quickly captured his fascination, at a time where this was still a very niche sector, largely confined to academia.
Following a move to the UK, to pursue this interest, he decided to pursue his interest in conducting research in greater depth in the domain of image processing and computer vision. This led to a move to Japan, to Kumamoto University, where he pursued a PhD, focusing on 3-D stereo image reconstruction and view interpolation/synthesis. This has led to a number of roles, back in industry investigating 3-D image reconstruction with single and multiple cameras.
He has worked as an image processing /computer vision engineer at De Beers technologies, where he is used machine learning techniques to assess colour grades and is using optical coherence tomography to reconstruct 3-D point cloud models of stones to identify defects in the interior, at Continental Corporation, where he investigated computer vision algorithms on embedded processors, and Nordson Dage, where he conducted work on x-ray imaging problems. He is currently interested in applications of computer vision to virtual reality/augmented reality and remote sensing.
In parallel, he has recently started investigating the use of image processing and machine learning tools to analyse satellite and drone images for remote sensing.